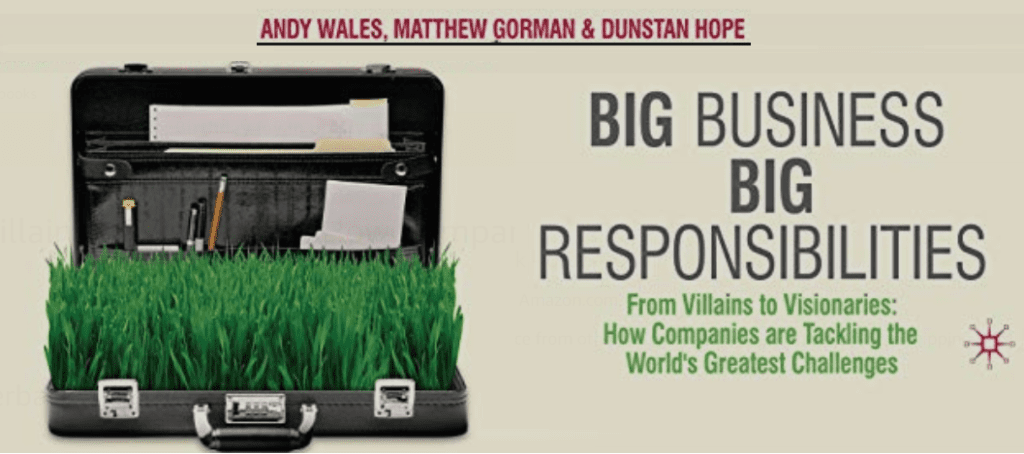 About The Book
Leading businesses are often now among the visionaries: partners in the fight against climate change, promoters of human rights and catalysts for international development.
Big Business, Big Responsibilities shares the inside track on why some of the world's best known brands are doing this not as philanthropy but as a core part of business strategy: protecting the environmental systems they depend on, building consumer trust and creating new markets to ensure long term success.
Book Authors
Andy Wales – Global Head of Sustainable Development for SABMiller, one of the world's largest brewers. He is a board member of a number of key global water initiatives, and also leads a strategy encouraging local enterprise development across Africa, Asia and Latin America. He was recognized as a Young Global Leader by the World Economic Forum in 2009 and in 2010 was appointed a London Sustainable Development Commissioner. He has previously been Sustainability Director for Severn Trent plc and for Interface, Inc.
Matthew Gorman – Director of Corporate Responsibility& Environment at BAA Ltd, the UK's leading airport operator and an expert on climate change policy. He is deputy chair of the UK aviation industry's sustainability strategy ('Sustainable Aviation'). Prior to BAA, Matthew worked at Forum for the Future, a leading UK not-for-profit organisation. He has worked extensively advising FTSE 100 companies on corporate responsibility.
Dunstan Hope – Managing Director of the Information and Communications Technology practice at BSR, a non-profit, business membership organization that advises Fortune 500 companies. Prior to BSR Dunstan spent five years in the corporate responsibility team at British Telecommunications. Dunstan has worked extensively on human rights and corporate accountability in Europe, the USA and Asia.
Where To Buy The Book Online?
We recommend visiting the following pages: